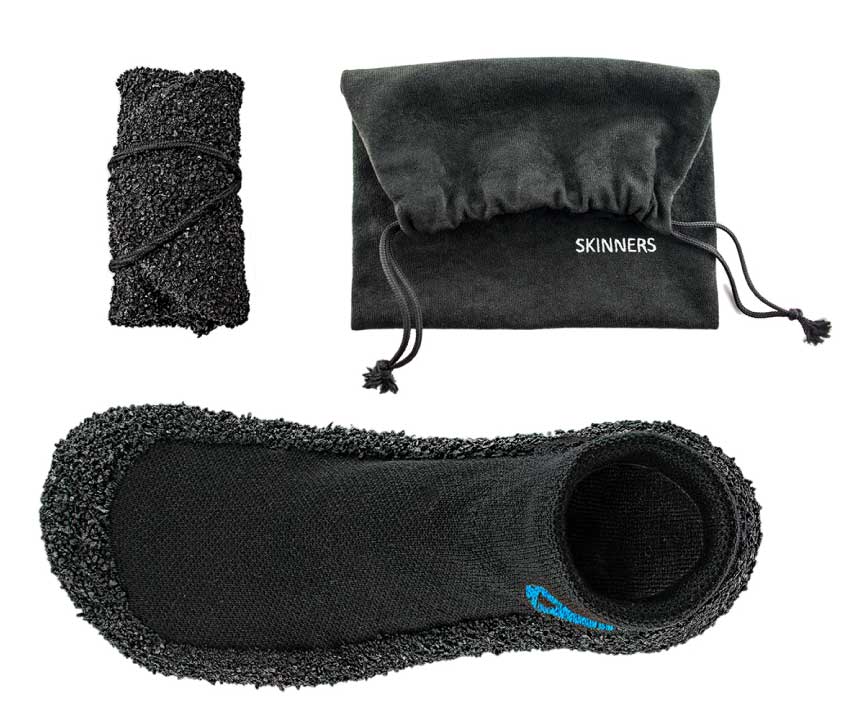 Shoe Socks are here, and it?s about time. Developed by Skinners Technologies, new Skinners represent a completely new type of footwear designed for travel and sports enthusiasts. The patented minimalistic shape combines the comfort of socks with the essential protection of a shoe, providing creating the feel of a ?second skin.? Skinners can either be used as primary footwear for countless of outdoor or indoor activities.
Skinners are the perfect cozy camp slipper or apres-hike shoe. They could be used for heading to the gym, running to the market, resting on a transatlantic flight, or even for water use for beachgoers, boaters and anglers.
Uniquely designed, this new lightweight sock shoe consists of the seamless antibacterial StretchKnitTM and thin yet resistant underside coated with anti-abrasive Swedish polymers. Despite its 2mm thickness, each pair is engineered to last around 650 km ( 400 miles) and will easily stand up to being laundered in the washing machine.